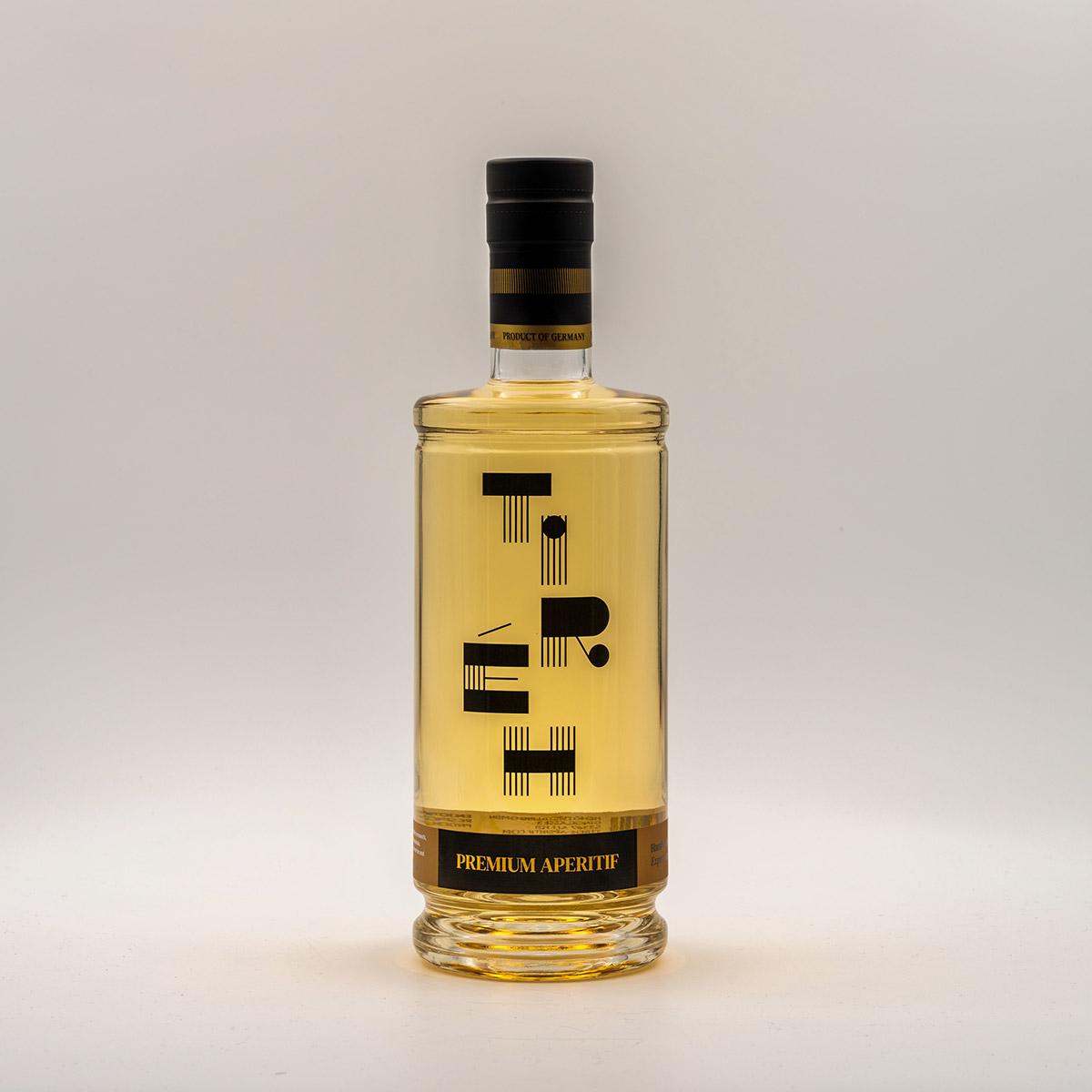 MEET TIRÉH – What makes it unique?
TIRÉH is the perfect aperitif. Modern and distinct to the mainstream. Its unique taste experience and bright gold colour derive from a secret original recipe and finest ingredients. A result of hard work and experimentation. All natural. No additives. No colouring. A product of Germany. Quality you can see and taste. Unique in the spirit's market.
TIRÉH – The spirit of the people.
Explore its unique taste.
TIME FOR TIRÉH
Classic aperitifs are mostly bitter in taste and one can hardly drink them pure. In these times of sameness and acceptance of mainstream, we are driven by our belief that everyone deserves a better aperitif experience. It's time for contemporary enjoyment. Time for TIRÉH.
TIRÉH – The spirit of the people.
Explore its unique taste.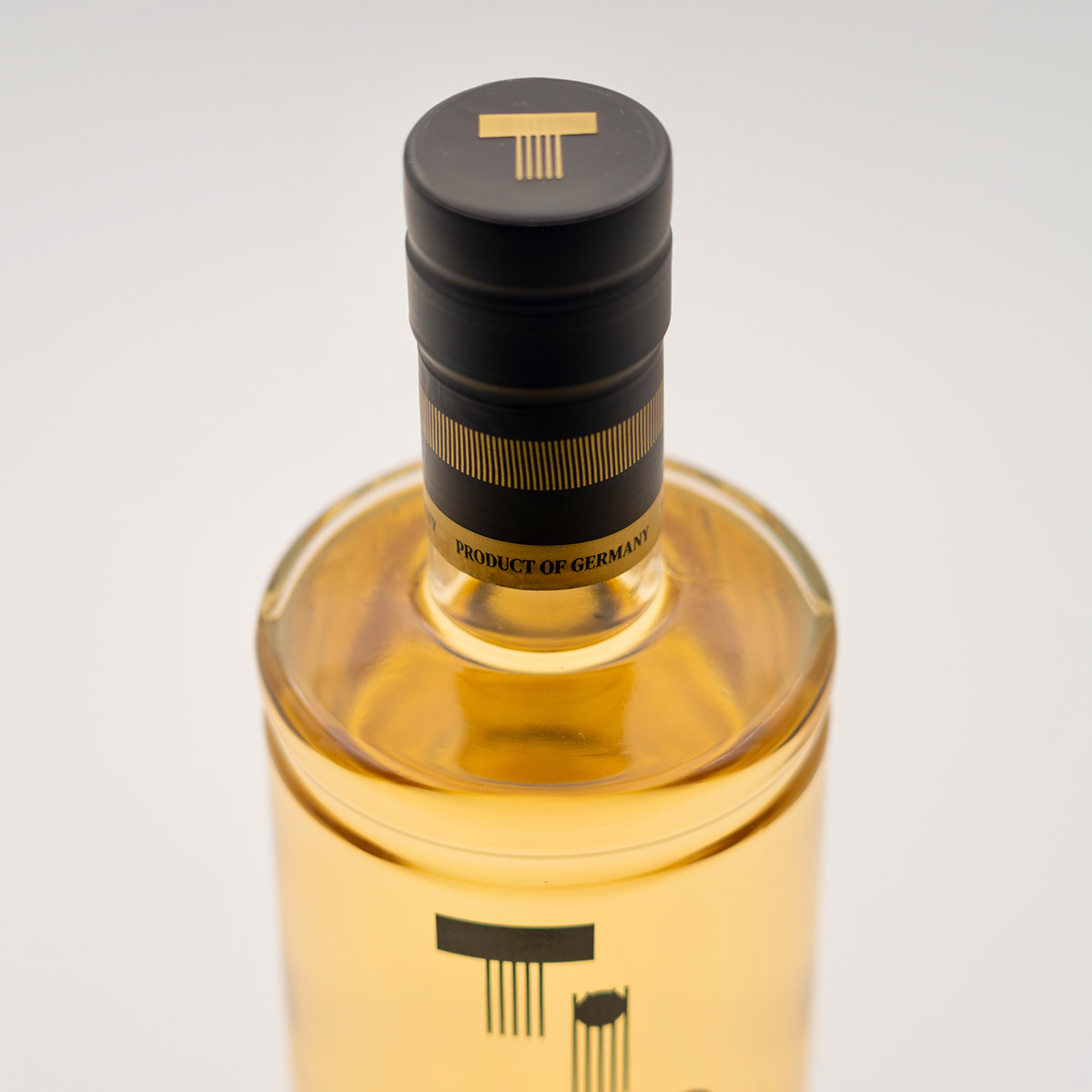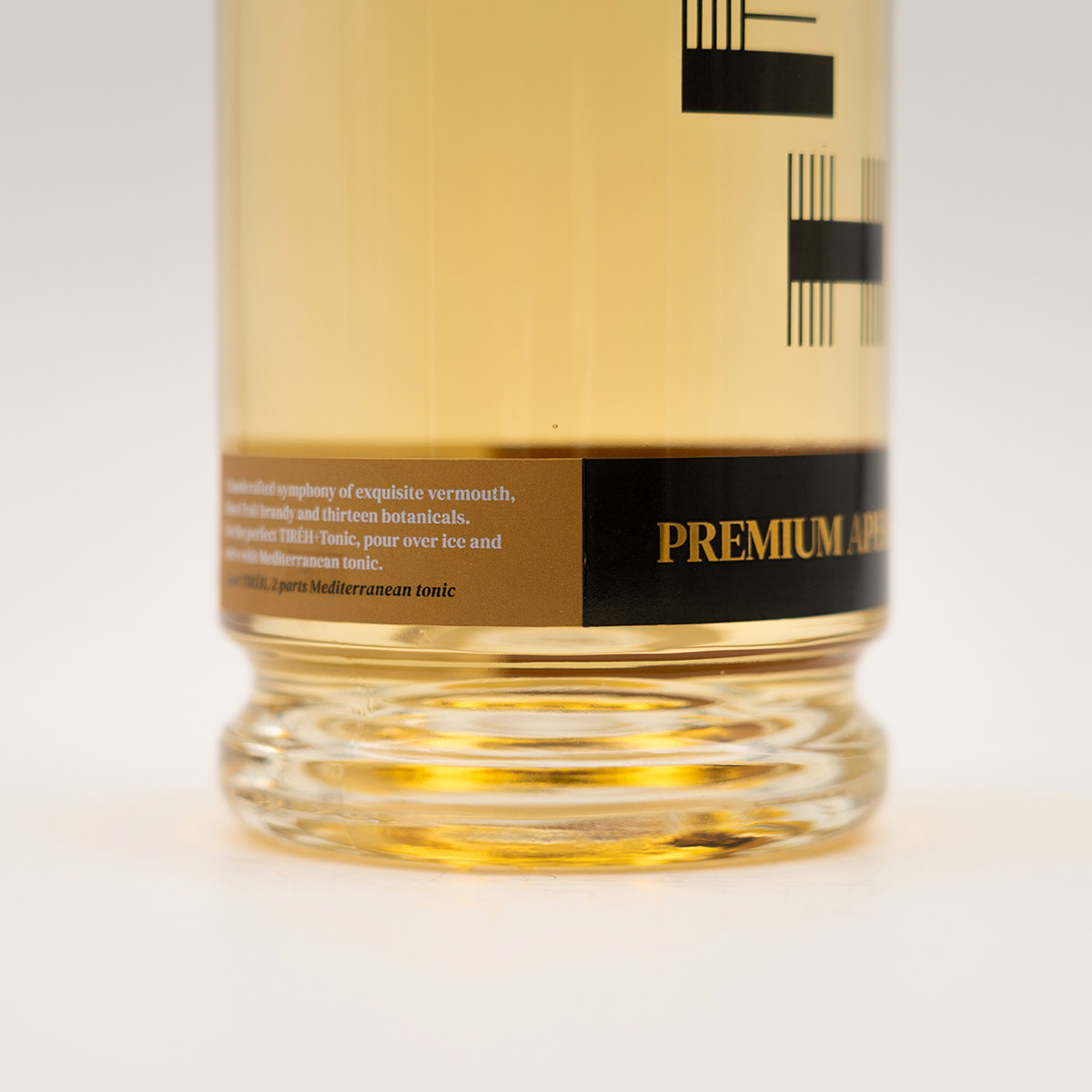 TASTE TIRÉH
TIRÉH is a handcrafted symphony of exquisite vermouth and finest fruit brandy. With a smooth and harmonious texture and taste sensation thanks to thirteen select botanicals. All natural. – Enjoy TIRÉH pure and be surprised!
NOSE: Lightly alcoholic, fruity with appealing herbal scents
TEXTURE: Velvety and elegant, intense fruity not-so-sweet top with abundant juniper body, pleasant complex herbal notes
FINISH: Lingering unique fruity, bitter-sweet juniper and herbal notes
TIRÉH – The spirit of the people.
Explore its unique taste.
BEST INGREDIENTS AND LOVE FOR THE REGION
TIRÉH is produced in the southern part of the famous German Vine Road.
We attach great importance to using regional ingredients. That's best for the quality and best for the environment. The Cuvée for our exquisite vermouth, which forms the basis of TIRÉH, comes from wineries in Palatinate. It's a high-quality blend of Müller-Thurgau, Kerner and Scheurebe, matured in taste-neutral wooden barrels.
We use as many ingredients as possible from Rhineland-Palatinate. For example, juniper, hibiscus, lemongrass, chicory root, rosehip, apples, rose petals and blackberry leaves. And, of course, some of the finest regional fruit brandy. And as we said before: All natural. No preservatives. No colouring.
TIRÉH – The spirit of excellence.
If it has to be special.
Want to experience the TIRÉH world? Thirsty for an adventure?
Explore our JOURNAL for some inspiration. Go on!
Sign up for our NEWSLETTER and get 10% DISCOUNT
Get inspiration and the latest news on exclusive nights, promotions and VIP parties straight to your inbox. Simply register your email below.
If it has to be the latest specials.